A great sound to have in your arsenal for producing electronic music is a gritty saw bass.  It is quite simple to construct with FM8.
Head straight to the 'Expert' section and change operator F to a Sawtooth wave.  Feed it back at a level of 35, which adds some nice high end harmonics, contributing to the grit of the sound.  Using feedback is a great way to bring life to your sounds.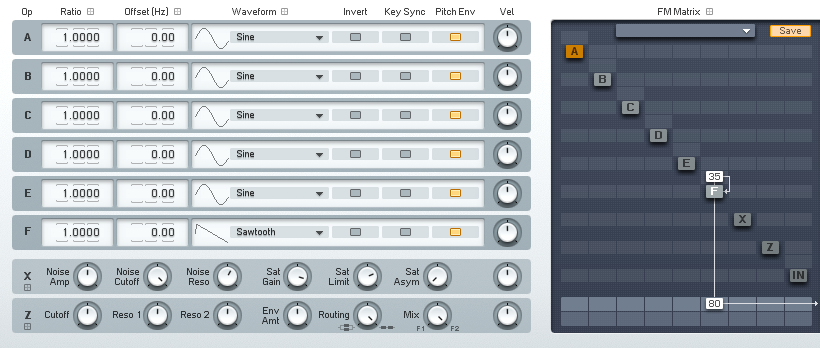 However, this still needs some more aggressiveness.  This is where FM8′s effects come into play.
In the 'Effects' section, use a cabinet (4×10 Bass-WR Horn) to bring the sound to life.  Set the bass around 35 and treble at 30, leaving size and air alone.

Use the shelving EQ to boost the lows, giving the patch that extra amount of bass it needs.  If you'd like, you can also use a peak EQ to boost in the 2-4 kHz range in order to highlight the high-end aggressiveness.

If this still isn't cutting it for you, the Dada Life Sausage Fattener can give it some extra meat.  It is an amazing plug-in you can pick up for $29 US here.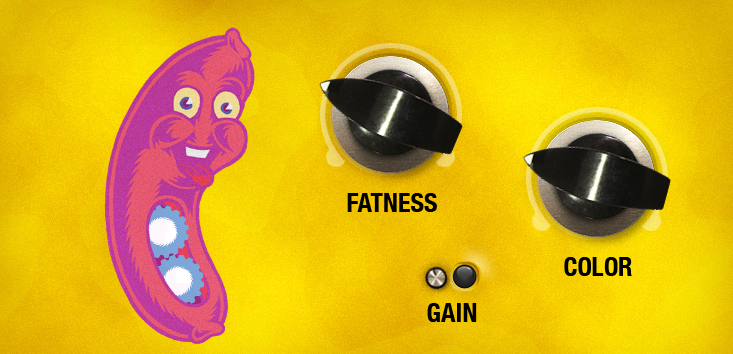 Very simple, but sounds great:
Audio clip: Adobe Flash Player (version 9 or above) is required to play this audio clip. Download the latest version here. You also need to have JavaScript enabled in your browser.